Patina Maldives is part of the Fari Islands with two neighbouring islands that share distinctly different energies to form a destination of deep cultural character. Here, socially and environmentally conscious travellers connect through a depth of beauty, creativity and discovery. The evolving spirit of human nature is given stimulus to sustain its momentum in the form of newness, stillness or vital togetherness.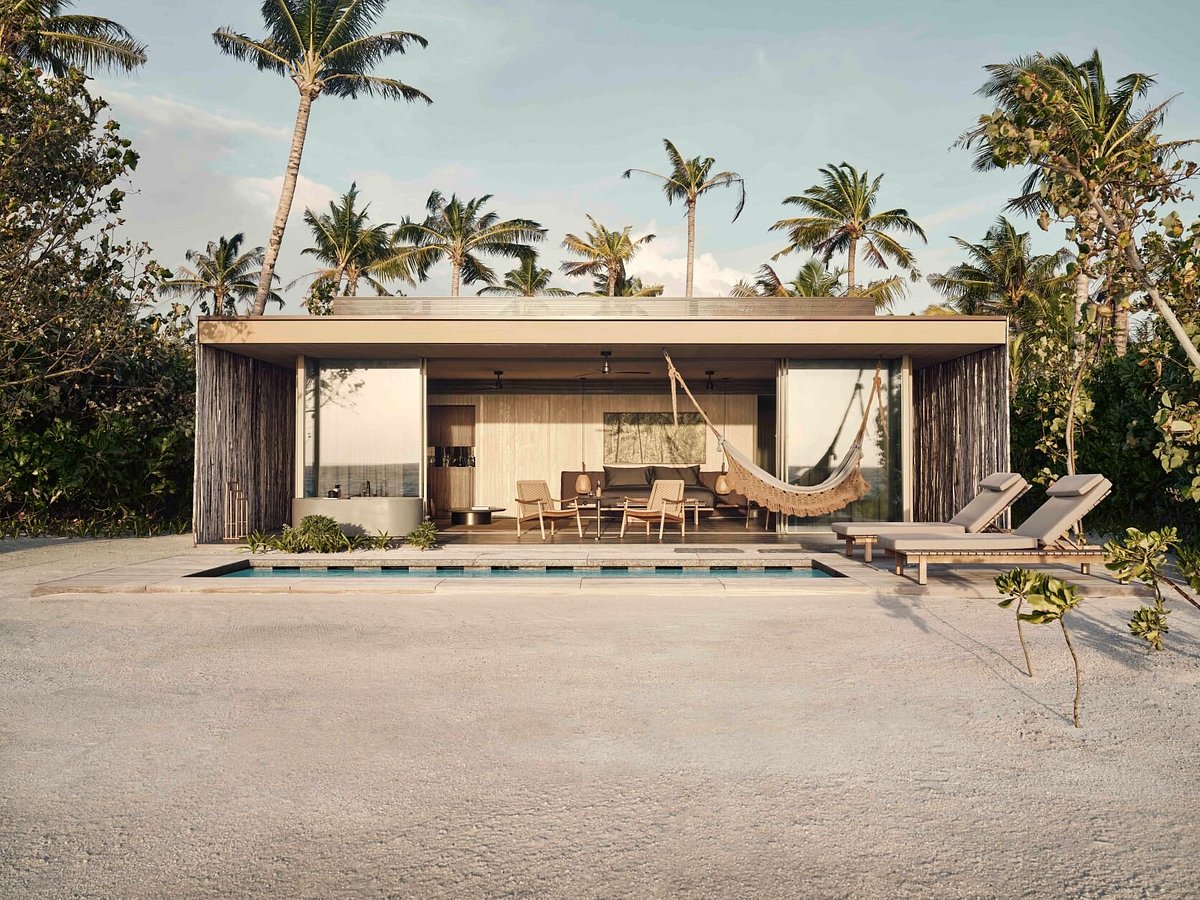 One Bedroom Beach Pool Villa
One-bedroom villas with personal garden, private 6.2m pool and oversized outdoor tub. There is one wheelchair accessible villa available in this category.
One bedroom Water Villa Pool
One-bedroom villas that seem to float over the water with a spacious outdoor deck and private 6.2m pool.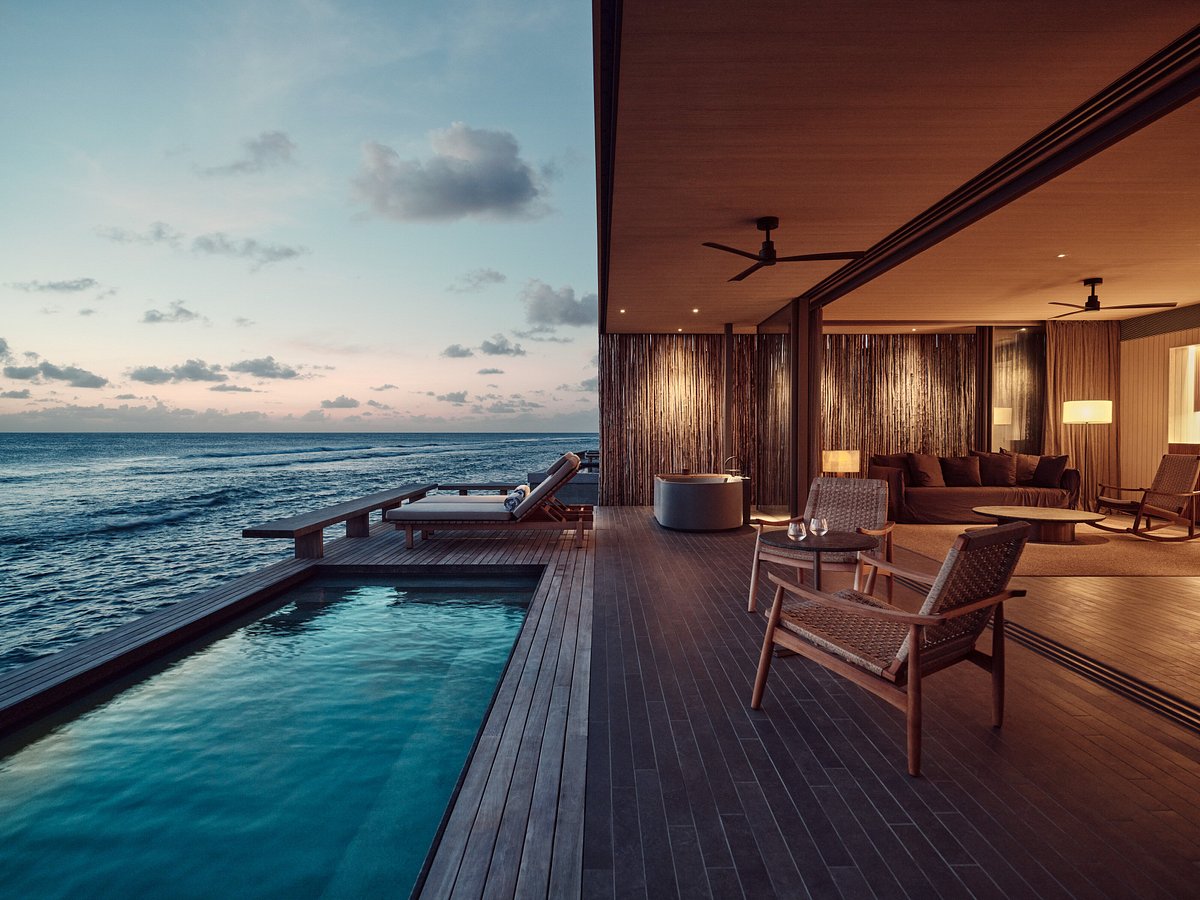 One Bedroom Sunset Water Pool Villa
West-facing, one-bedroom villas over the water with private, spacious outdoor deck and private 6.2m pool from which to capture the majesty of the sunset.
Two Bedroom Sunset Water Pool Villa
Two-bedroom villas with floor-to-ceiling windows that allow the villa to open up on three sides. A private 9.6m pool and outdoor tub for two awaits you on the 157 sqm private deck on which to worship the amber glow of the Maldivian sunset.
Two Bedroom Water Pool Villa
Two-bedroom villas that can be opened up on three sides thanks to floor-to-ceiling windows. A private 9.6m pool and outdoor tub for two awaits you on the 157sqm outdoor deck.
The Beach House
This unique, two-storey, three-bedroom villa has a rooftop terrace and a large private 21m pool set within the lush green of an enormous tropical garden.
Roots
Inspired by slow food philosophies where pure, seasonal ingredients are valued, Roots aligns with nature to deliver delightful dishes that are good for your body, soul and our planet.
KŌEN
A harmonious abstraction of ritual, senses and ideas, an evening of sophisticated encounters await you at Kōen – where Japanese culinary arts intertwine with Scandinavian prominence on premium ingredients.
Arabesque
Dining that honours Lebanese and Indian traditions. Managed by The Ritz-Carlton Maldives, Fari Islands
Footprints
Our haven of curiosity where children are invited to collaborate and discover endless possibilities through the freedom of play. A world of activity planned for budding young mind, aspiring engineers can design race cars in Fab Lab while teamwork is encouraged through heart-pumping sports and games.
Ocean
We honour the life-giving force that is our ocean and host programs surrounding ocean conversancy and enrichment. Leave a positive impact at Fari Islands by seeding coral reefs or adopting an injured sea turtle. Connect with the captivating diversity of underwater species with a night snorkel, responsibly observe the wild dolphins of Maldives, or learn how to scuba dive with Dive Butler.
Well-being
Fast or slow, high-energy workouts or moments of stillness - movement at Patina is mapped out to employ total body awareness. Supercharge the holistic fulfilment of your physical and mental health through paddleboard meditation, music-driven spin classes and tennis clinics by world champions.
Early bird discounts of upto 45%.
Honeymoon, Anniversary and Birthday Benefits
Talk to us today to receive the latest benefits.
Talk to us today to receive the latest family offers.