Located on a beautiful private island with pristine beaches and lush tropical greenery, Ayada Maldives offers a truly luxurious retreat with a genuine Maldivian style. A wide range of restaurants, large villas with private infinity pools, and our multiple award-winning AySpa make Ayada Maldives an excellent choice. A large variety of water sports, excursions and further activities are available for our guests.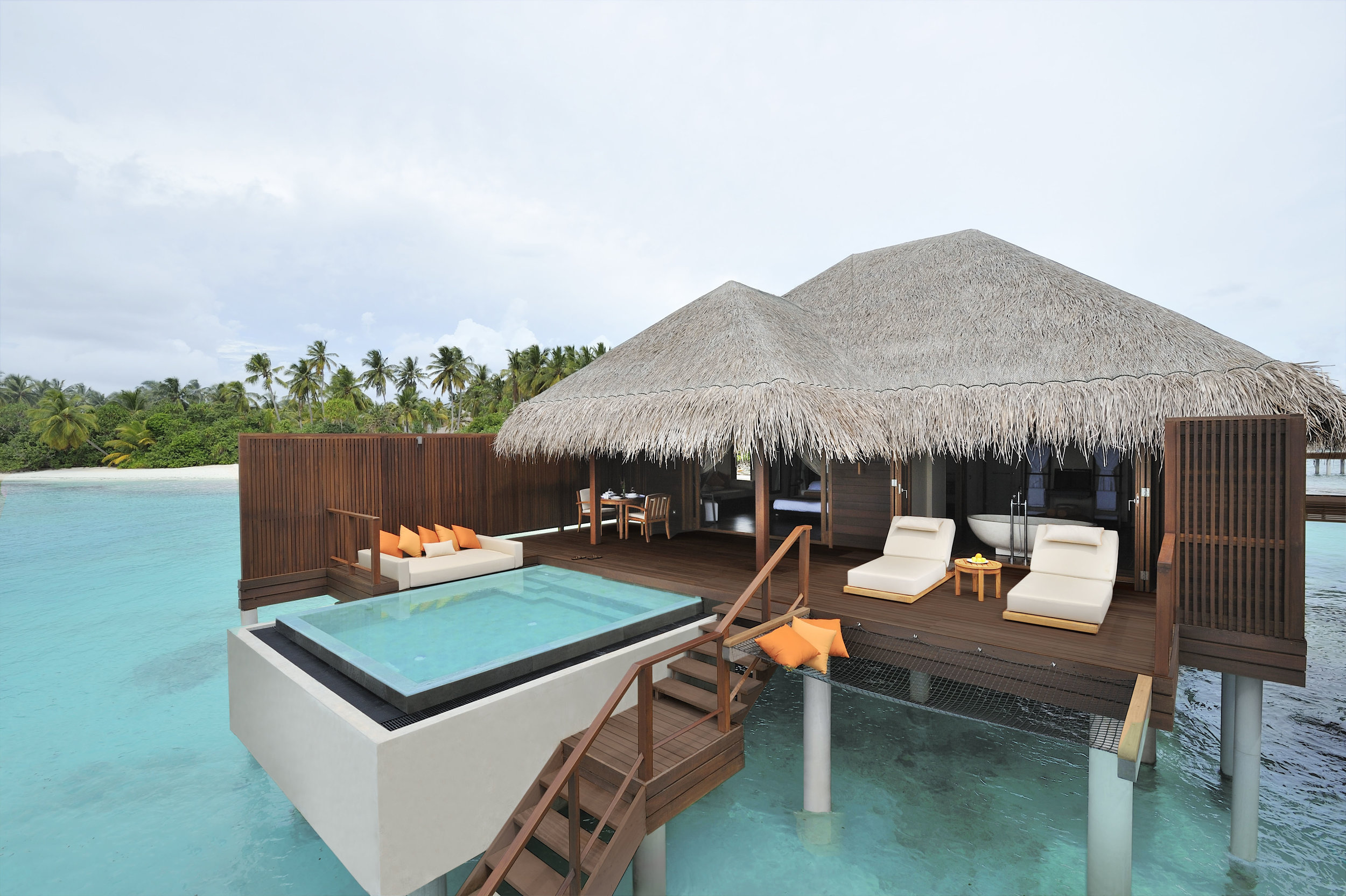 OCEAN VILLA WITH POOL
Poised over the lagoon, these over-water villas allows for idyllic contemplation whilst lounging on the ocean hammocks with the gentle lapping of the waves to soothe you. These spacious villas offer a private outdoor terrace, ocean hammocks, plunge pool, an uninterrupted view of the horizon and direct lagoon access.
SUNSET LAGOON SUITE
Resting on the land with the outdoor terrace over the ocean, these suites combine the unique features of both the tropical garden and the magical view on the lagoon. These villas offer a large area encompassing a living and bedroom area complete with a bathroom open in the intimate garden. The spacious outdoor terraces offer plush swing sofas, plunge pool to further enhance the tranquil setting and a direct lagoon access.
SUNSET OCEAN SUITE
Offering absolute luxury and serenity over the Indian Ocean, our over-water Sunset Ocean Suites offer a master bedroom with private bathroom and a living area with a glass floor panel, an additional bathroom and pantry area, a huge sundeck with ocean hammocks and direct access to the lagoon and infinite views of the horizon.
SUNSET OCEAN FAMILY SUITE
Ideal for families travelling with older children, these west-facing over-water suites have two bedrooms; one with a glass floor panel and shower room, and the master bedroom with en suite full bathroom with separate tub and shower. Outside is a huge sundeck with dining table, over-water hammock, private pool, sun loungers, daybed and steps into the ocean below. Floor-to-ceiling windows line one side of both bedrooms ensuring direct access to the terrace and endless views of the horizon. Guests staying in our suites are treated with a range of luxurious bathroom amenities, including soap, shower gel, shampoo, conditioner and body lotion.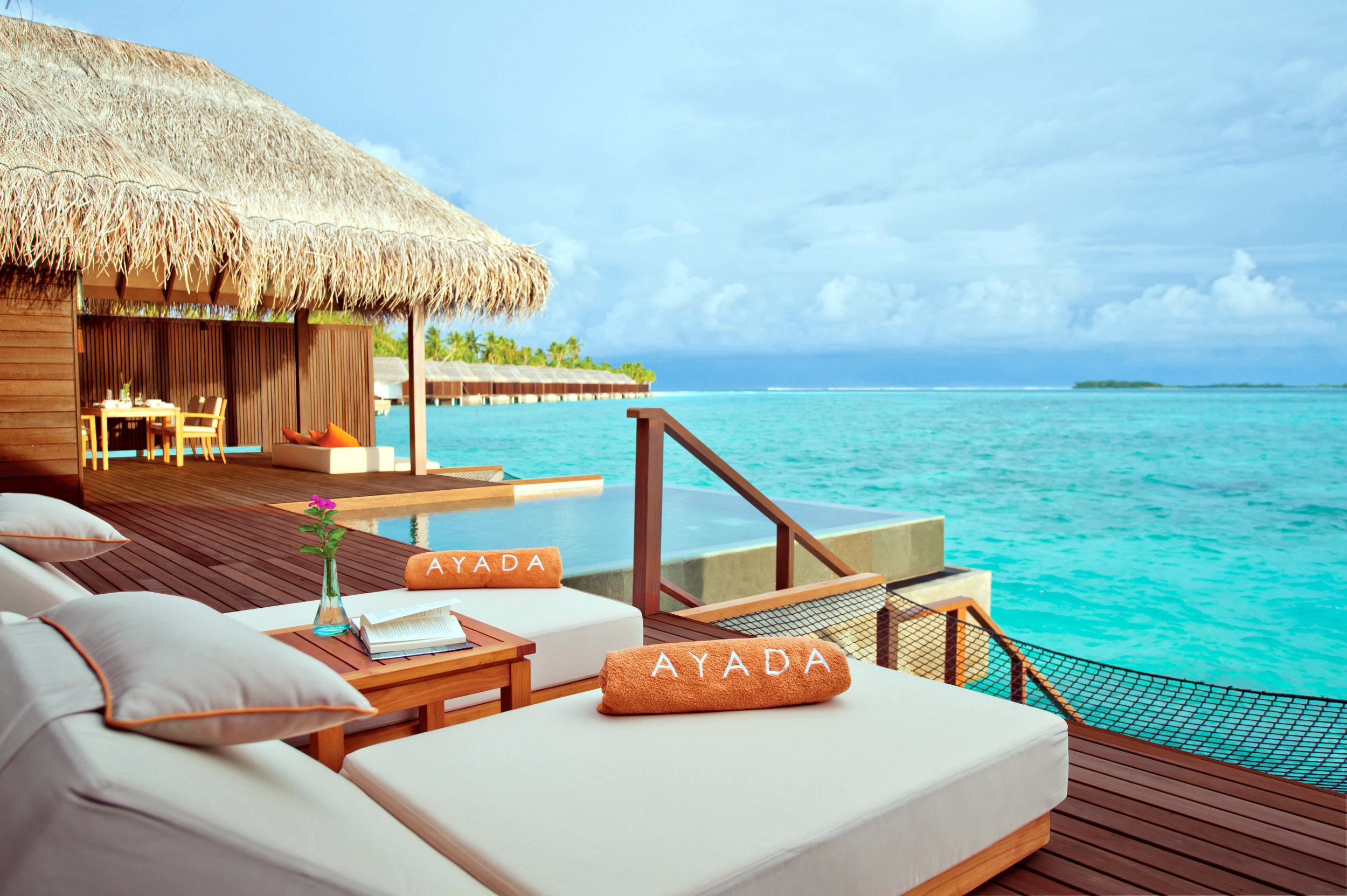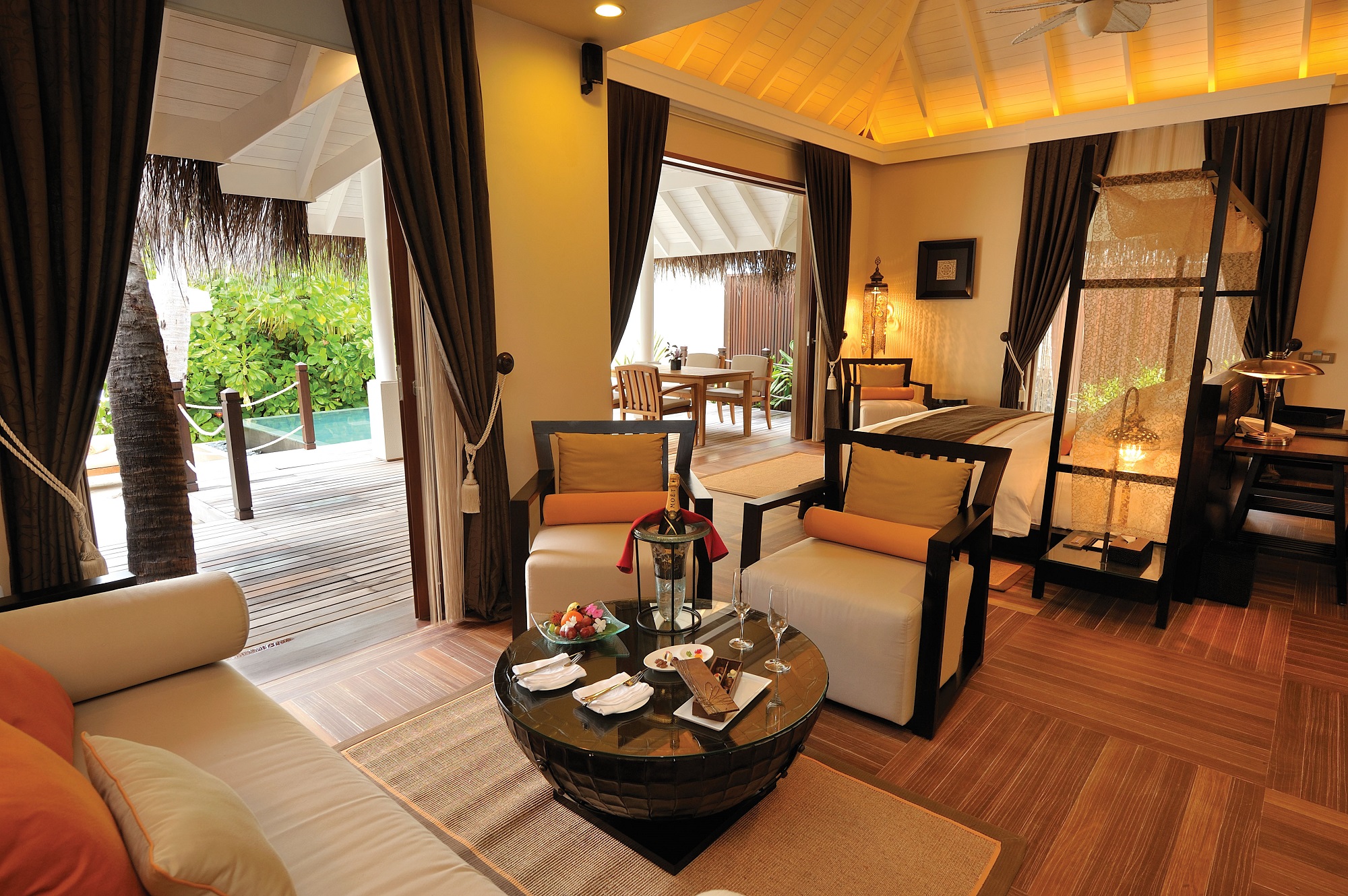 BEACH FAMILY SUITE
Beach Family Suites are Beach Suites interconnected with a Beach Villa, ensuring the family has privacy as well as direct access to each other when in need. To ensure absolute privacy, tropical vegetation screens the private pool with its sun terrace, loungers, umbrella, and outdoor dining table. Indoors, king-sized canopy beds, a spacious bathroom with twin sinks, indoor and outdoor showers, and a huge terrazzo bathtub make this style of beach-living a real pleasure. Guests staying in our suites are treated to a range of bathroom amenities.
AYADA ROYAL OCEAN SUITE
With its distinct location on the edge of the jetty, this duplex split level presidential suite is considered an island enclave that offers spacious bedrooms on the ground and upper floors, a lavish living area and an upper floor terrace providing a 180 degrees view of the Indian Ocean and the horizon with absolute privacy.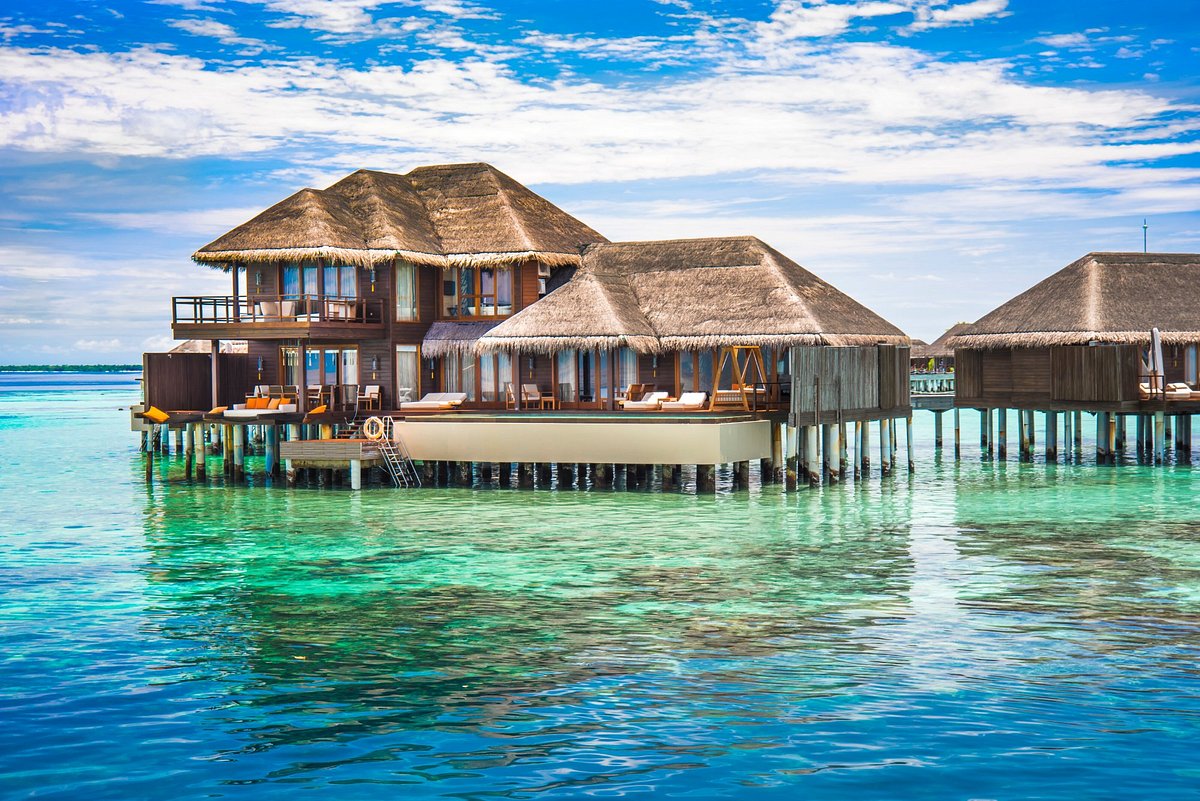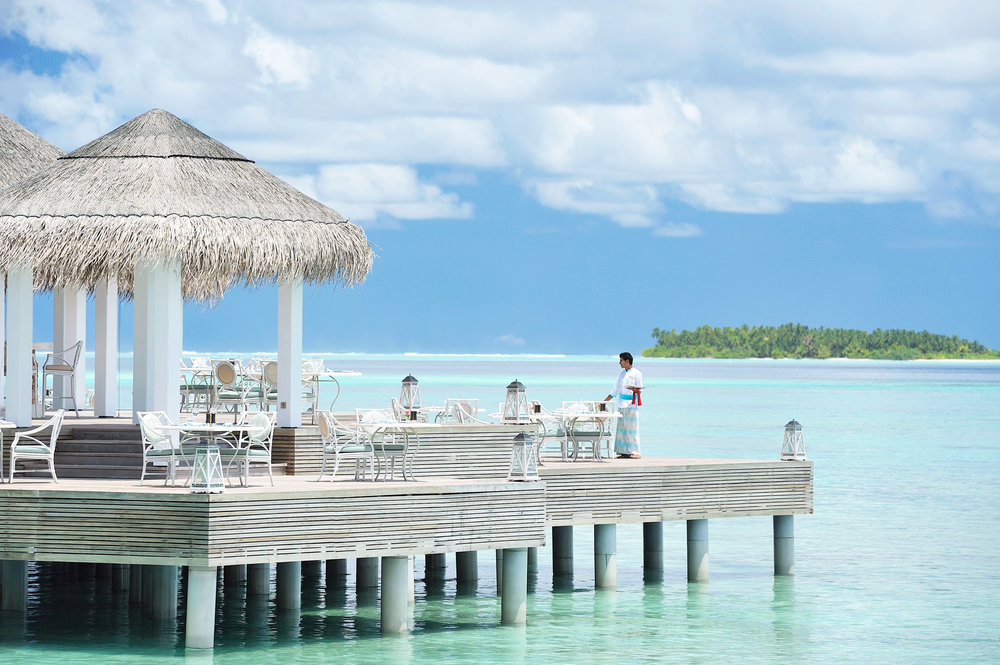 Ocean Breeze
Named after its beautiful over-water location where the warmth of the sun is tempered by a refreshing breeze, this stylish restaurant is open for lunch and dinner and offers gourmets a tempting menu of modern European dishes. With regular seasonal changes to the menu, items such as grilled seafood, home-made pasta and fine steaks are perennial favorites.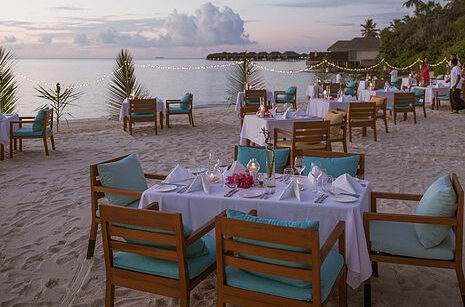 Sea Salt
Feel the magic of the Maldives at our mouthwatering beach BBQ held under a carpet of stars where you can feast on freshly grilled meat and seafood. Ideally situated on our Zero Degree Beach with golden sand, amazing sunshine and a gentle sea breeze, this is the perfect place to savour food from the grill with your feet in the surf… a true delight! Sea Salt open every Tuesday & Friday at the Zero Degree beach.
MAGU
Open for breakfast and dinner, Magu is Ayada Maldives' main restaurant showcasing a generous international buffet with daily changing themes such as Far Eastern, Chef's Special, Maldivian, Mexican, Mediterranean or Middle Eastern - ensuring that every night diners enjoy an abundance of variety and flavor.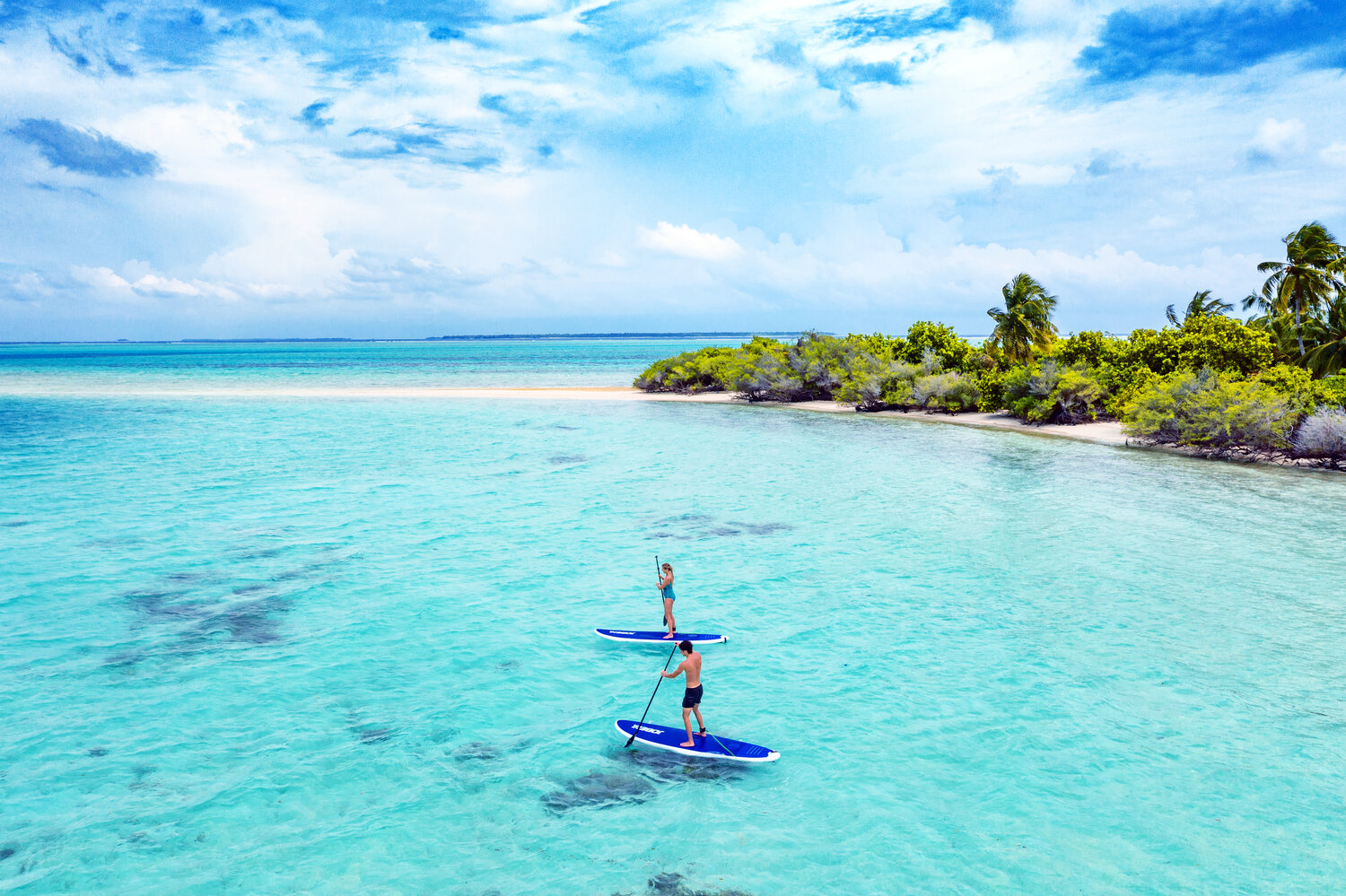 Watersports
Ayada water sports offers a complete range of windsurfing lessons, jetski, fun tube, wake boarding, and, snorkeling. Our teams of friendly Instructors are well-trained and dedicated to providing you with a personalized program. Come and enjoy the best experiences at Ayada.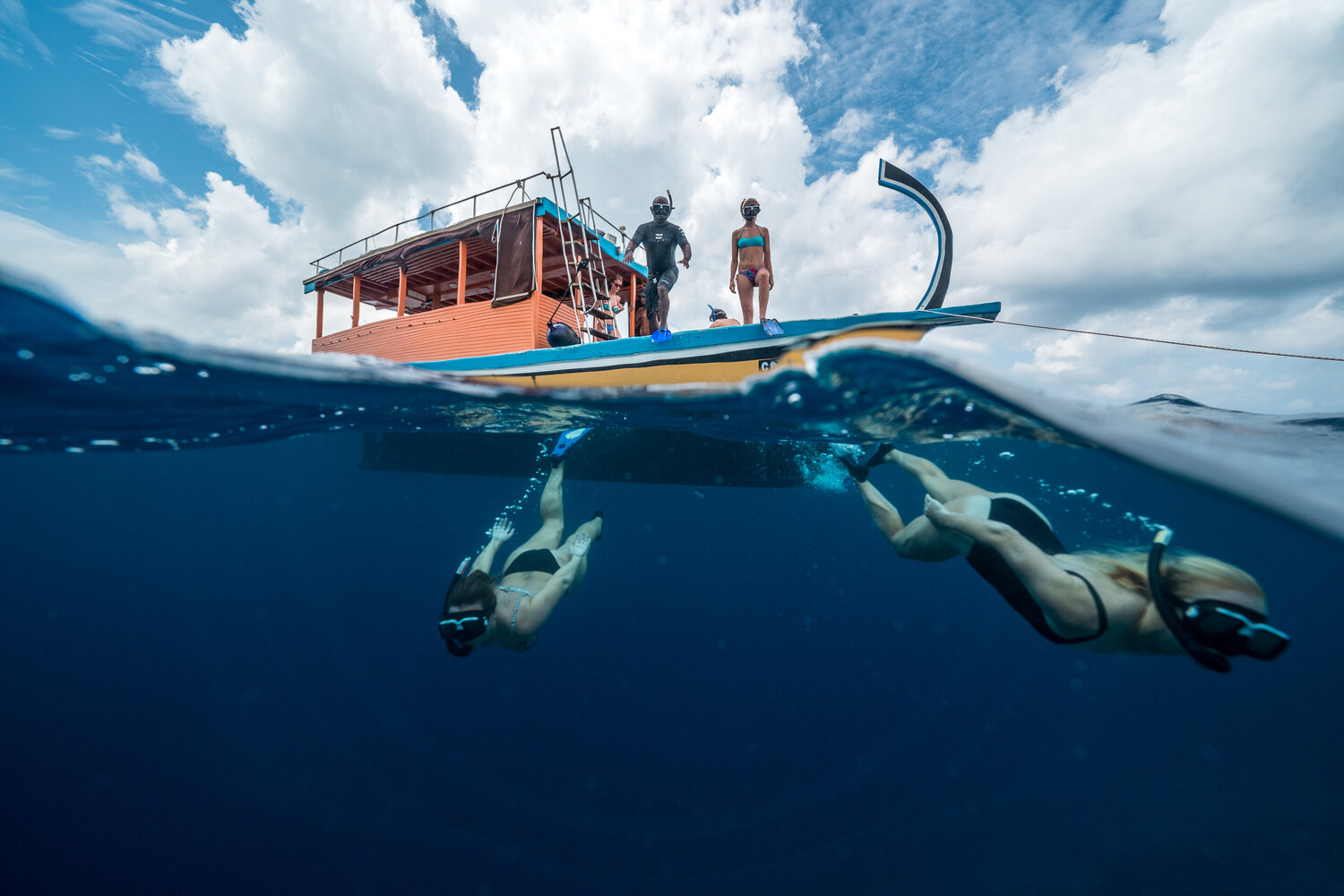 Diving
This program lets you experience the thrill of diving under the supervision of a Instructor in easy conditions. After a short theory lesson you will make your fun dive. With year round high visibility, over 3000 coral reefs and free flowing tides of the seasonal monsoons, the Maldives is known as an absolute heaven for divers. Over a 1000 species of fish, coral and other marine life inhabit the waters throughout the Maldives; however given the virtual isolation of the Gaafu Dhaalu atoll, the underwater seascape found here is still undisturbed and untouched awaiting discovery by enthusiasts...
Zuzuu Kids Club
Ayada Maldives provides a fully equipped Kid's Club. Open from 09.00 AM to 06.00 PM and inviting all children above the age of 4 years old and above. Children under the age of 4 are welcome, however babysitting charges will apply. This facility offers a host of recreational and educational activities conducted by a personable and attentive team. The Kids Club area is complete with its own pool, nanny room, a stage and playground area with a jungle gym. All activities and services are offered complimentary unless specified. Baby sitting service is available on request. Fun and engaging activities are on offer, including cooking classes, t-shirt painting, face painting, and educational insight into the flora, fauna and marine life that is so unique to the Maldives.
Ayada Maldives' 3500 sqm AySpa has been designed to rejuvenate the body, mind and spirit. The spa showcases terrazzo floors with marble and timber hues to reinforce an indigenous feel to your spa experience. Maldives' first vichy shower room and private Turkish Hammam including an elaborate marble plinth.
Early bird discounts of upto 45%.
Honeymoon, Anniversary and Birthday Benefits
Talk to us today to receive the latest benefits.
Talk to us today to receive the latest family offers.